Course Introduction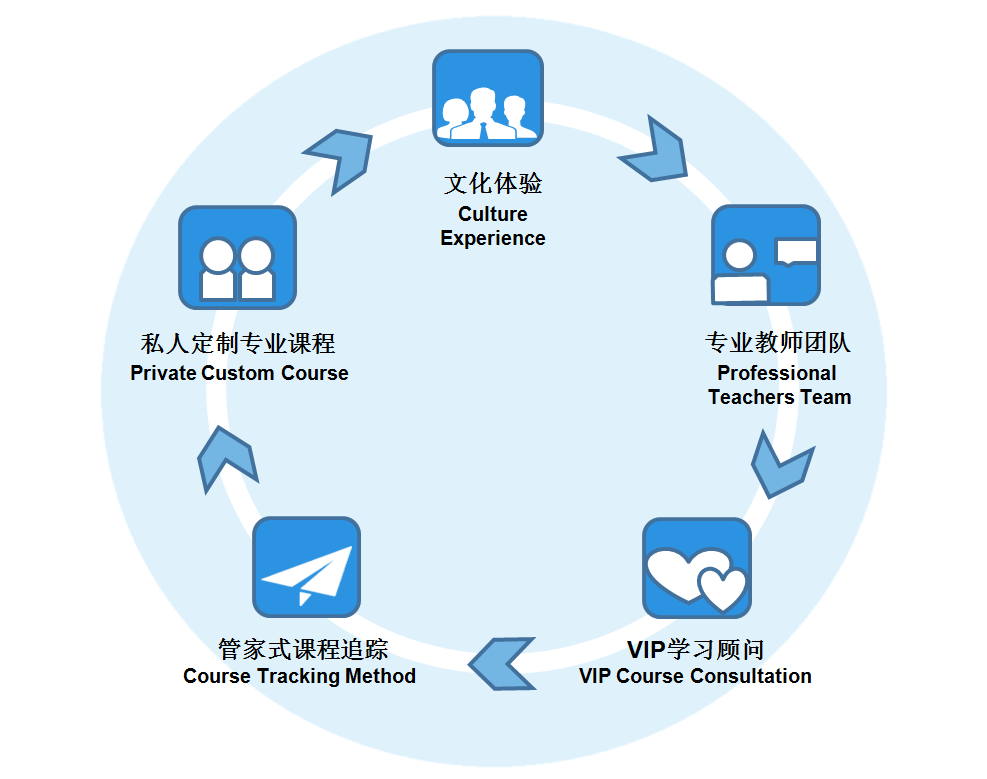 Culture Experience
By experiencing tea arts, Chinese calligraphy, Chinese delicacy cuisine and business culture salon, students can experience the Chinese culture in many ways. E.g. watching movies to learn the authentic Chinese and understand Chinese peoples's "civil diplomacy".
Professional Teachers Team
All the teachers here graduated from Chinese language major and have rich experience in teaching. School regularly sends teachers to the United States, Austria and other places to have a better understanding of intercultural communication. They also have opportunities to discuss language teaching with local college professionals.
Private Custom Courses
According to students' actual needs and characteristics of the occupation, the courses are especially designed for students to meet their needs of using professional Chinese language.The courses help students to easily master the practical vocabularies and classic sentence expressions. By using the method of immersion in Chinese learning, students can quickly integrate what they learn into their daily life in China.
Course Tracking Method
Teachers can track and guide students'study process in the whole course, finding students' difficulties in learning at any time, promptly providing solutions, following up the results, and assessing students' learning outcome on a regular basis.
VIP Course Consultation
The professional consultation teacher can evaluate students' Chinese proficiency lecels after conduction conversations with students. No matter whether the students are first time learners or Chinese experts already, the consultation teacher will choose the most suitable courses for students.