Introduction BC
BC Academy has a great team of TCSL teachers graduating from prestigious universities. With years of teaching experiences, our teachers have developed their unique teaching styles, which get rid of conventional education and focus on all services for students, on the basis of different cultures and different learning needs, combined with personalized teaching plan and phased learning diagnosis, helping students clearly grasp learning progress.BC Academy will develop different suitable courses specific to different features of students,including private class, VIP one-on-one class, to satisfy requirement of students. In humorous oral class, we teach lessons in new topic form so as to motivate students and improve their expression of thinking rapidly. In HSK class, BC Academy could grasp orientation of HSK examination, forecast exam trends accurately, to help students pass HSK examination quickly. BC Academy has installed various Chinese Courses, from which students can choose those they are interested in .During study period, students can also change courses according to their needs. As long as you are our BC students, we would track in whole process, and share newest learning materials with you so that you can learn Chinese whenever and wherever you are.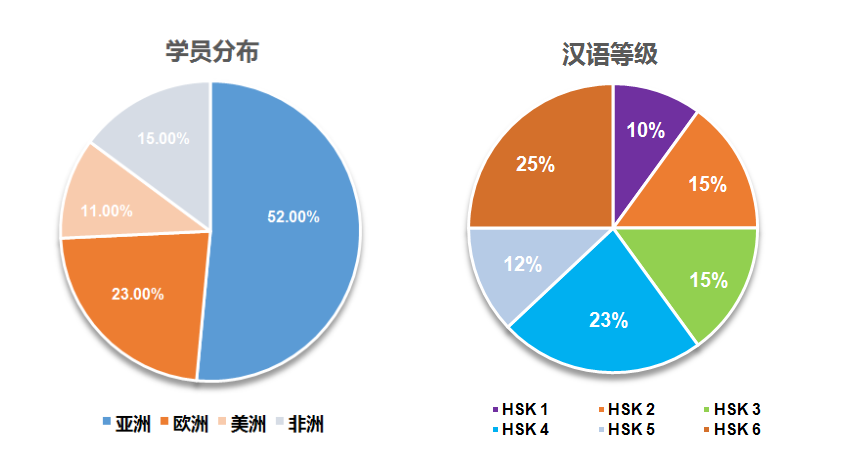 Founder (TIGER) return to China with a dream, BC MANDARIN SCHOOL was formally established.
Wudaokou headquarters, the number of students up to 1000. Establish their own teaching base, while begin to develop supporting materials. RIN SCHOOL was formally established.
Austria branch was officially established, becoming the first overseas branch of BC Holdings.
Expand the business with more than 20 Japanese companies (Honda, Sumitomo Chemical), began to cooperate with embassies (UAE Embassy, Qatar Embassy, Embassy of Austria) Holdings.
BC is becoming more apparent, the number of students has exceeded 2500 people. At the same time, BC is preparing for the American teacher training base and more overseas branch.
In August 2014, Austria second branch was established. In the same year, the Austrian Chinese teacher training base was formally established.
Become a Chinese institution designated by the Beijing Foreign Experts' Bureau. In order to stand strong on facing more of the foreign companies, International colleges and universities market, BC School designed a customized private courses for the high-end experts.
The establishment of BC Branch in Liangmaqiao (Beijing), becoming the most preferred language training institutions by the foreign companies, embassies, international schools and other high-end customers. Liangmaqiao campus is located in Beijing East Third Ring Road, close to the CBD bustling business district. For the students to improve their efficiency in learning Chinese, and to provide a convenient facilities.
1. BC Chinese as the main organizer, held the "Belt and Road" International Youth Forum. Our Dean Mr. Tiger, as the youth representative, read aloud the youth proposal to contribute to the development of Chinese language and culture in the country.

2. Provides Chinese training services for International schools with a pure foreign nationality rate of over 65%, and highly recognized by foreign parents and family members.
3. Provided by senior experts of Chinese Bureau training achievements, obtained from the Chinese Academy of Sciences - Institute of high energy physics, The Institute of remote sensing geography and other Scientific Research Institutes have received high praise.
4. For over the years, we have continued to provide HSK registration services and HSK tutoring courses. In 2017, it became the only test spot outside the University in Wudaokou. In December, the number of people who attend the examination was over 58.
5. In 2017, we became the overseas strategic partner of University of International Business and Economics, and became the sole and exclusive agent for the overseas students.